In July 1950 Barelli appeared for the very first time in the Journal Tintin ("L'enigmatique monsieur Barelli" Tintin, 30/1950 – 9/1951). This makes that Barelli has just celebrated his 70th birthday.
Below is the first page as it was published in the Journal Tintin.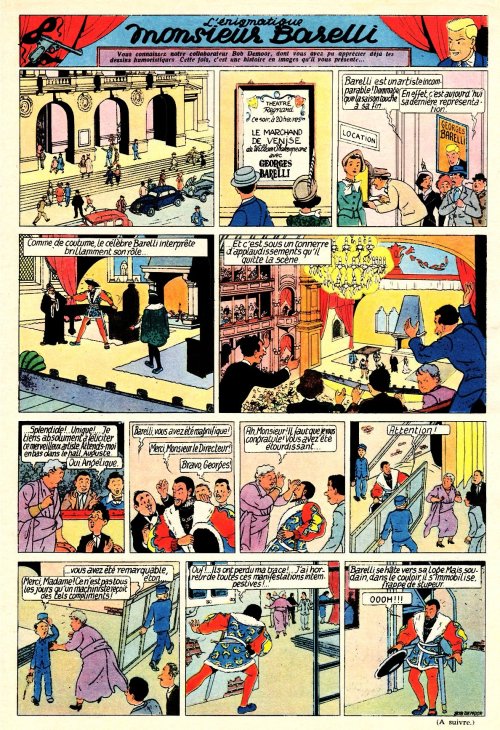 And this can not go unnoticed of course. BD Must is now releasing a special anniversary album including Régric tribute "Le retour en scène" (composed of 2 pages and a cover) and "Le Retour de Barelli", (composed of the 14 pages which Bob De Moor drew in 1981 to complete the album "The Enigmatic Monsieur Barelli").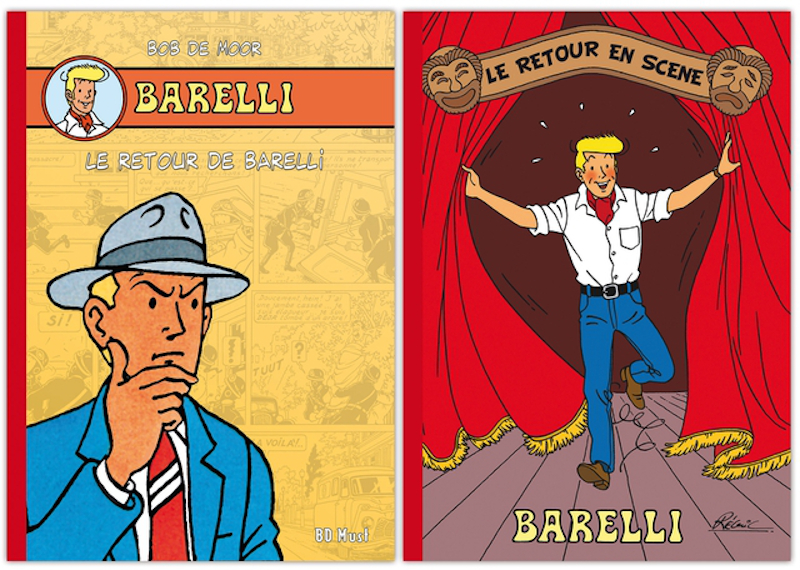 This anniversary album is being released as a 20-page album limited to just 300 copies. If you want to get hold one of these, make sure to sign up here. You can also boost your perk by adding 6 portfolio illustrations.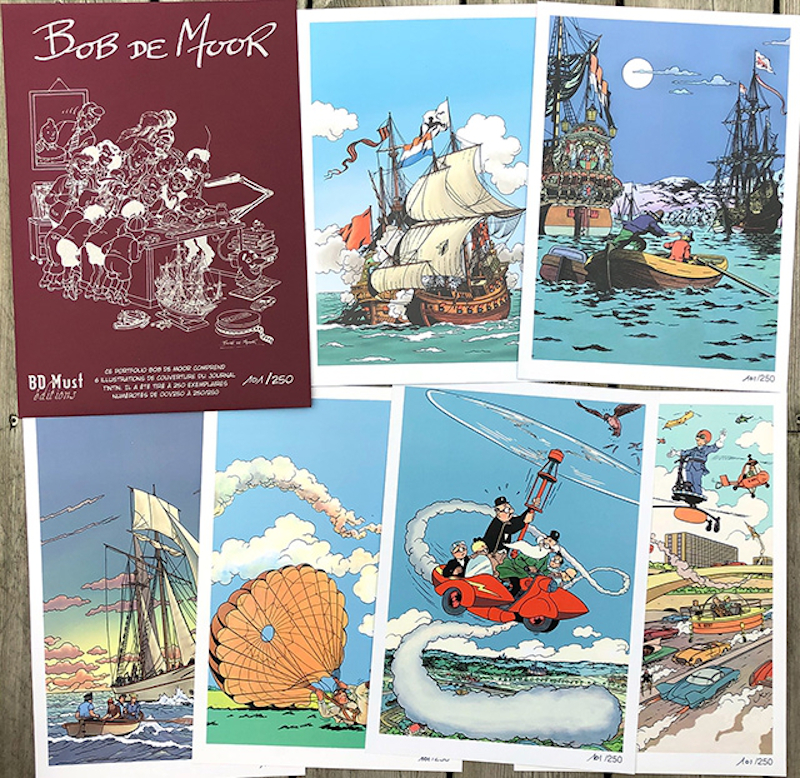 In other news, below is a tribute drawing Régric made where you see Barelli being kissed by his aunt Sophia Barelli and Anne Nannah.