In the period 1982-1983 Bob De Moor created an extended version of the Barelli story "Barelli à Nusa-Penida" (volume 1 & 2), which was originally published back in 1951 for the Tintin Journal. The recreated versions were released in album format via Le Lombard with new/reworked pages and other cover artwork. And that's precisely what we will talk about this time.
While talking with Noël Slangen for this article he mentioned he had a test version of a certain Barelli album cover. Since we know that some of these test versions are real gems, we asked if he could send us a picture. Two days ago we received a photo of said cover and behold, it's a test version of "Barelli à Nusa-Penida (volume 1)" (version 1981)!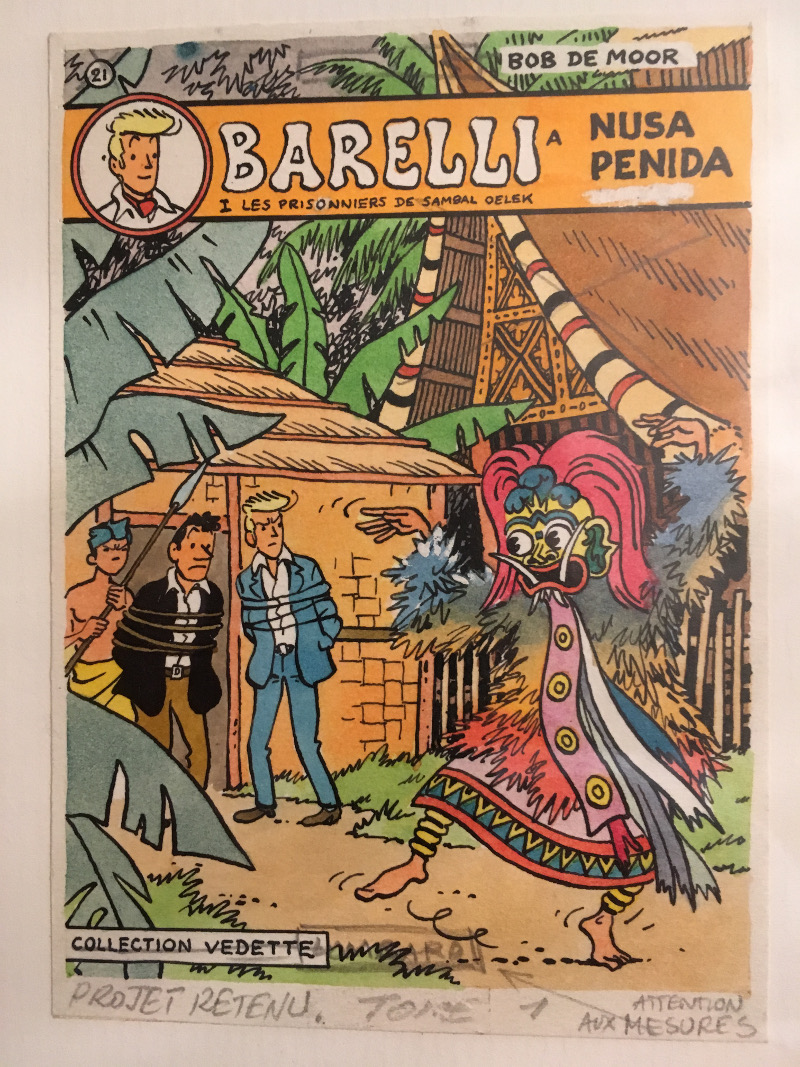 There are some interesting details regarding this version. The 1st volume is called "1 Les prisonniers de Sambal Oelek" on this test version and not "L'île du Sorcier" like would be the case in the final version as published by Le Lombard.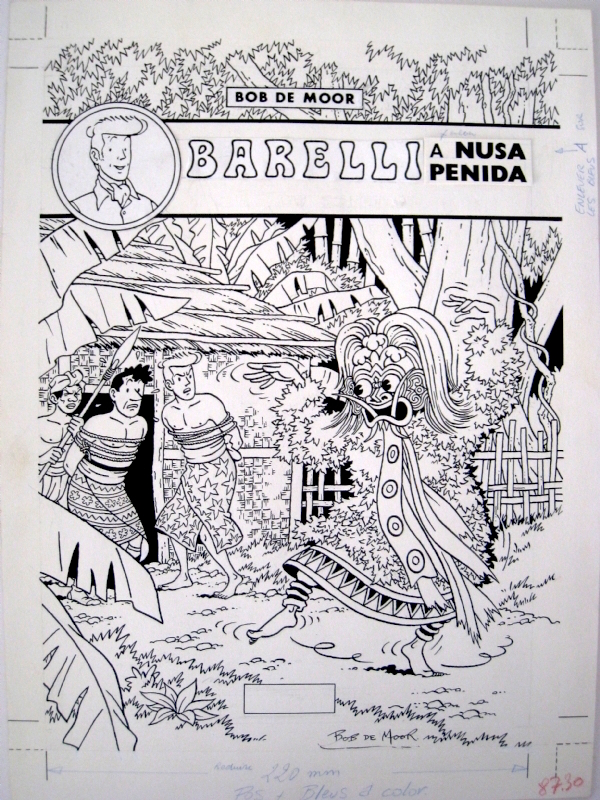 The number 21 (see the top left corner) also has vanished in the final version. Interesting to see, De Moor had added 'collection vedette' in the bottom left corner, but the album would in the end be released as a normal Le Lombard album (that was about time!) as the cheaper 'collection vedette' had ceased to exist as a standalone brand by 1977; the album "La grotte aux esprits" in the Les 3 A series being the final one (n° 50). As a result you see a pencil comment to bar 'collection vedette' and instead put the Le Lombard logo (here abbreviated as 'Lombard') in the bottom center. The same goes for Bob De Moor's name which moves to the top middle.
In the final version Bob De Moor would clear some space for the logo (by bending the sorcerer's body posture, thus making him smaller) which is also demanded in another comment on this test version ('attention aux measures') in the bottom right corner.
Note also that this cover artwork is one of several submitted to Le Lombard, the 'project retenu' comment indicates this clearly. The cover idea is based on the 1951 version as used in the Tintin Journal nr. 151 as you can see below.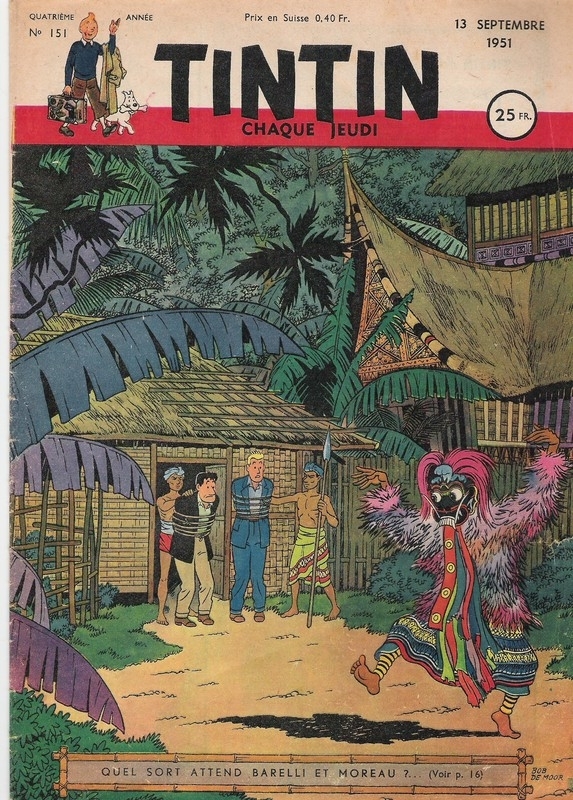 Lots of thanks to Noël Slangen for revealing this beautiful gem!