We are sorry to inform you that the French edition of "Le mystère du vieux château" originally planned via the Brussels based editor La Crypte Tonique (you might know them from their recent Paul Cuvelier editions) on 300 copies has been canceled. Technical issues are at the basis of the cancelation.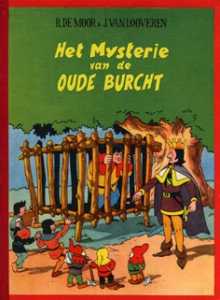 If you want to get hold of the book re-edition, we advise you to get the edition in Dutch, to be released by Brabant Strip on 1000 copies later this Fall. The edition by Brabant Strip will have the title "Het Mysterie van de oude burcht" and can be pre-ordered at most Flemish comic stores.
The cover of this Dutch edition  can be seen on the left.