Together with Editions Moulinsart, the French publisher Hachette has been releasing 2-weekly 'En avion Tintin' packages via newspaper shops in Belgium. The packages hold an airplane, helicopter or rocket, a figurine and a 24-pages book explaining the background of the Tintin story in which the airplane appeared plus historical info on the airplane itself.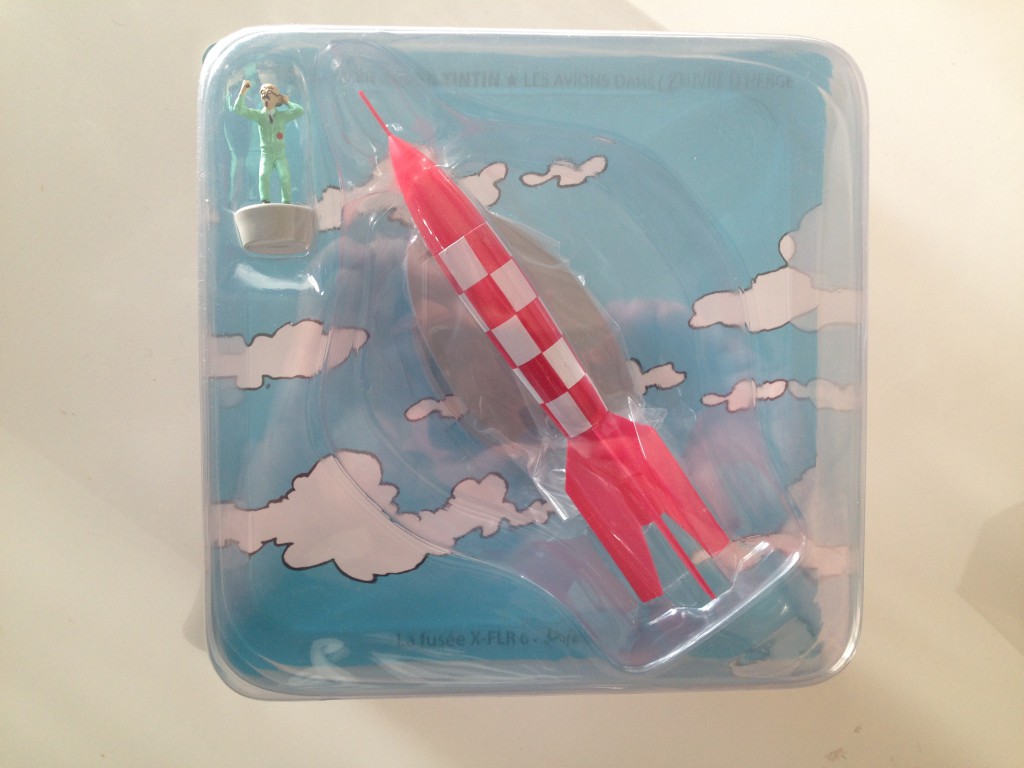 So far 41 packages have been released, but last week package 41 was quite an interesting one because it holds the V-2 shaped moon rocket (and a Professor Calculus figurine) next to a booklet with some extra info on the space vehicle.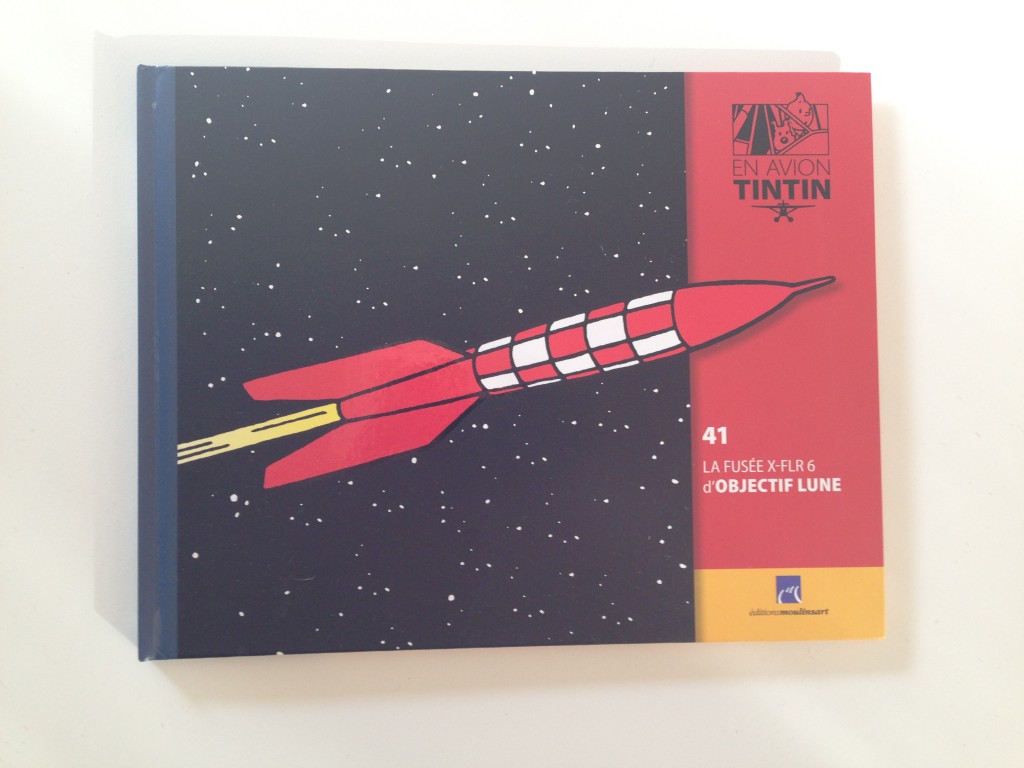 In the booklet you can see several cases from the "Destination Moon" album but also a page (which would later become page 29) sketched by Hergé showing the rocket leaving via a dome shaped roof which reminds of a star observatory (maybe that's why Hergé mistakenly chose that kind of roof). As some might know, it was Bob De Moor who suggested to Hergé to use a horizontal roof opening instead of a dome. Hergé agreed and that's how the final drawing does not feature a dome. De Moor had just started working for the Studios Hergé that year, 1951 that is.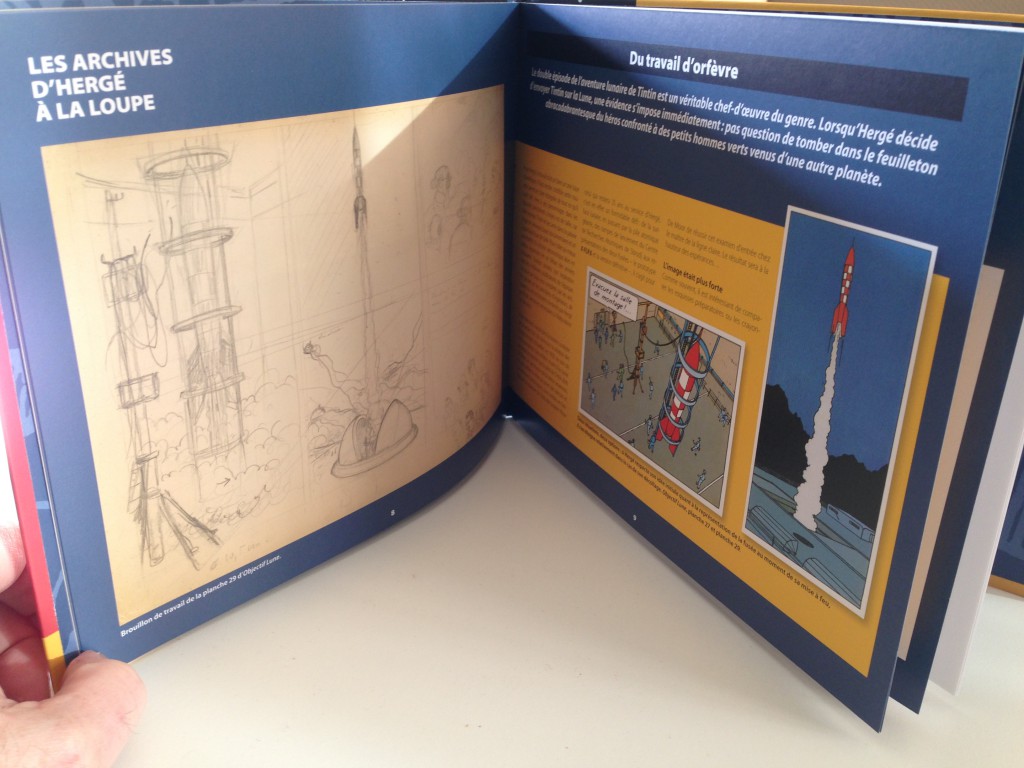 According to the author of the attached booklet however, the opening dome looked a lot more spectacular than the version Bob De Moor suggested, and which Hergé implemented. Maybe that might be the case, but architecturally speaking, that opening dome was not really the best choice. As a matter of fact, it would have been an architectural nightmare (the roof needs to fold in order to properly work). Like we all know, Hergé wanted to stay close to the real thing in his post World War 2 albums, hence the correct implantation of Bob De Moor's very valid suggestion.
For Bob De Moor the V-2 shaped rocket Hergé had in mind must have evoked some nasty memories, as he got wounded in a rocket attack, albeit a V-1 one. The V-2 was the successor of the V-1 (Vergeltungswaffe 1 in German), and was way more accurate than the V-1.
The V-2 itself was the world's first long-range guided ballistic missile. The missile with a liquid-propellant rocket engine was developed during the Second World War in Germany as a "vengeance weapon", designed to attack Allied cities as retaliation for the Allied bombings against German cities. The V-2 rocket also became the first artificial object to cross the boundary of space with the vertical launch of V-177 on 20 June 1944.
But that is history of course.