In March 1999 a black and white version of the Snoe and Snolleke album "De Witte Maw-Maw" saw the light of day.
It was a collaboration between 3 comic strip festivals and the Brussels based Enigma publishing house and it seems they had really big plans keeping the Bob De Moor fans busy for quite some time collecting all the different parts, because yes, they had split up the album in 2 parts.
The second part was to be released on the Comic Festival of Ganshoren later that year, on may 15th, to be followed by 3 parts compiling "De Spaa-motor".
Below the copy we have (thanks to Alain Demaret for giving this!).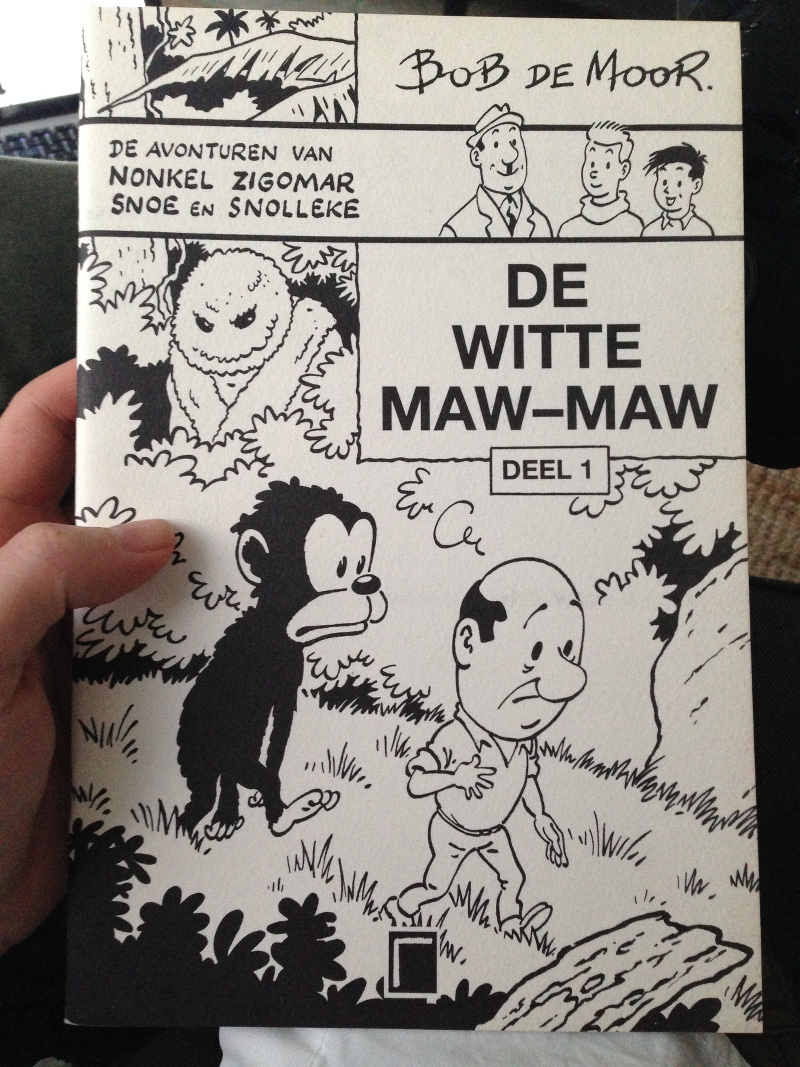 'Was' because alas, nothing materialised except for this first part. Why? We're not sure, but we have contacted some people to get some more info on this.
Nevertheless, we know this, Johan De moor had drawn a cover for the first part and – and this many people don't know – he also completed the 2nd cover artwork, which in fact together with part 1 composed one single drawing. We have known this for a while, but it was only when we stumbled on this blog post by the Brussels based comic store Het B-Gevaar that we discovered the 2nd part too.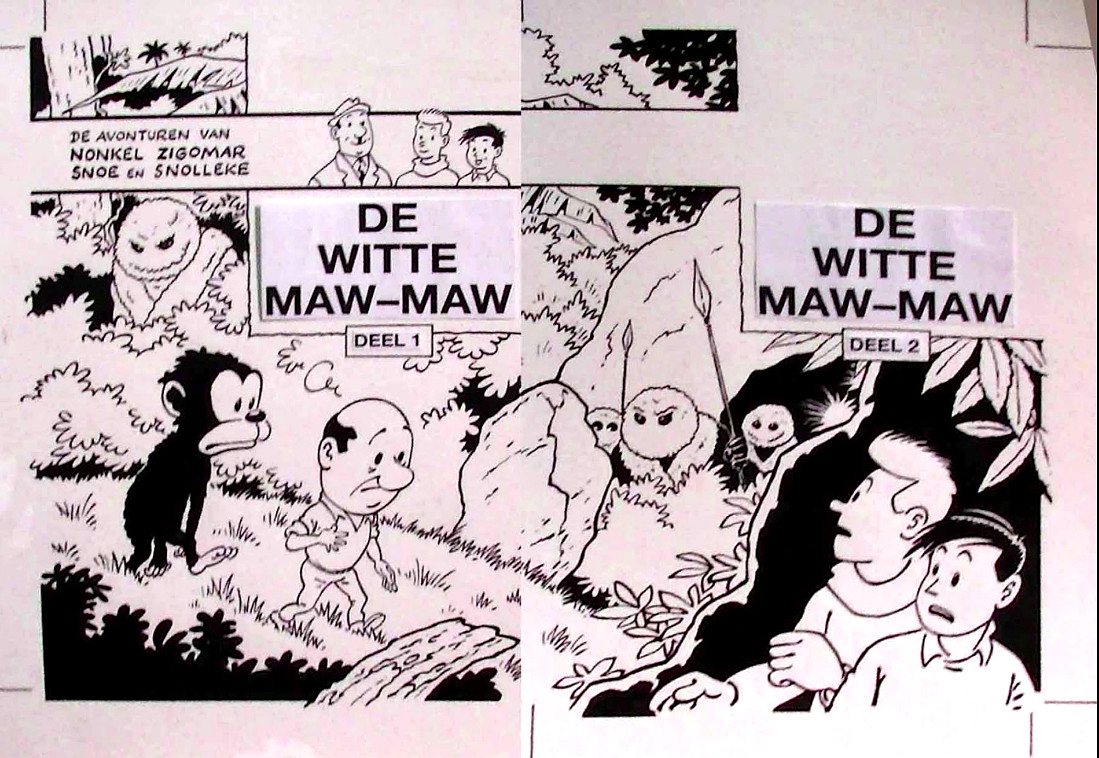 As you will see the cover artwork for the Fenix album version published in 2005 by Brabantstrip is quite different too from this 1999 version by Johan De Moor. Especially Snoe and Snolleke have been redrawn for the later version and added into the first cover, which creates a better balance. At the same time Johan De Moor gave them a more Bob De Moor style.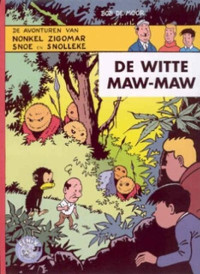 We'll update this story when we get extra information.