This morning we received the following scans of 2 drawings (each sized 13,5 x 10 cm), both were sketched by Bob De Moor.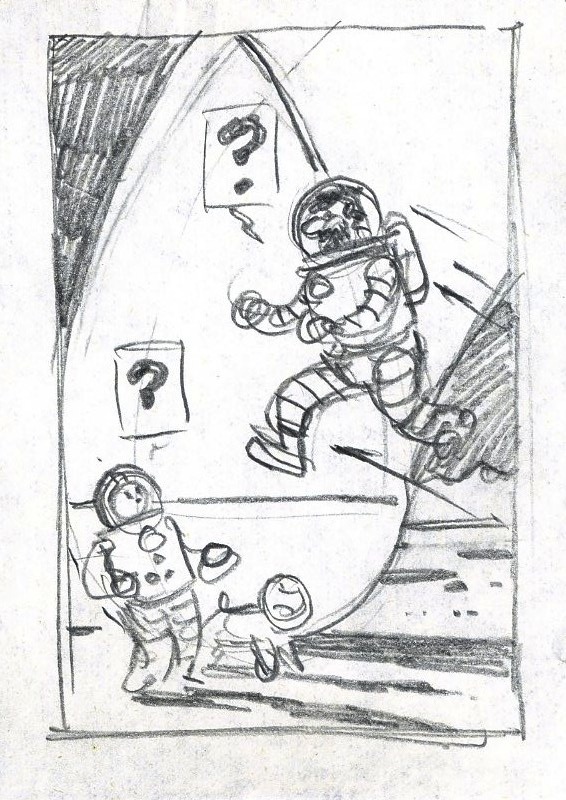 Both sketches feature elements from the 7th Tintin album "Explorers on the Moon", the first one showing a drunk Captain Haddock floating in space (taken from page 10 in the album), the second showing Captain Haddock jumping high in the airless sky of the moon due to the lower gravity forces (this scene takes place on page 26 of the album) with Tintin and Snowy watching.
We have been asked for some more info on what these sketches were made for. It's presumed that they were made for bigger drawings to be featured on towels which were sold in the mid eighties like this one below. If you have some more info, please mail us at bernard.vanisacker@gmail.com .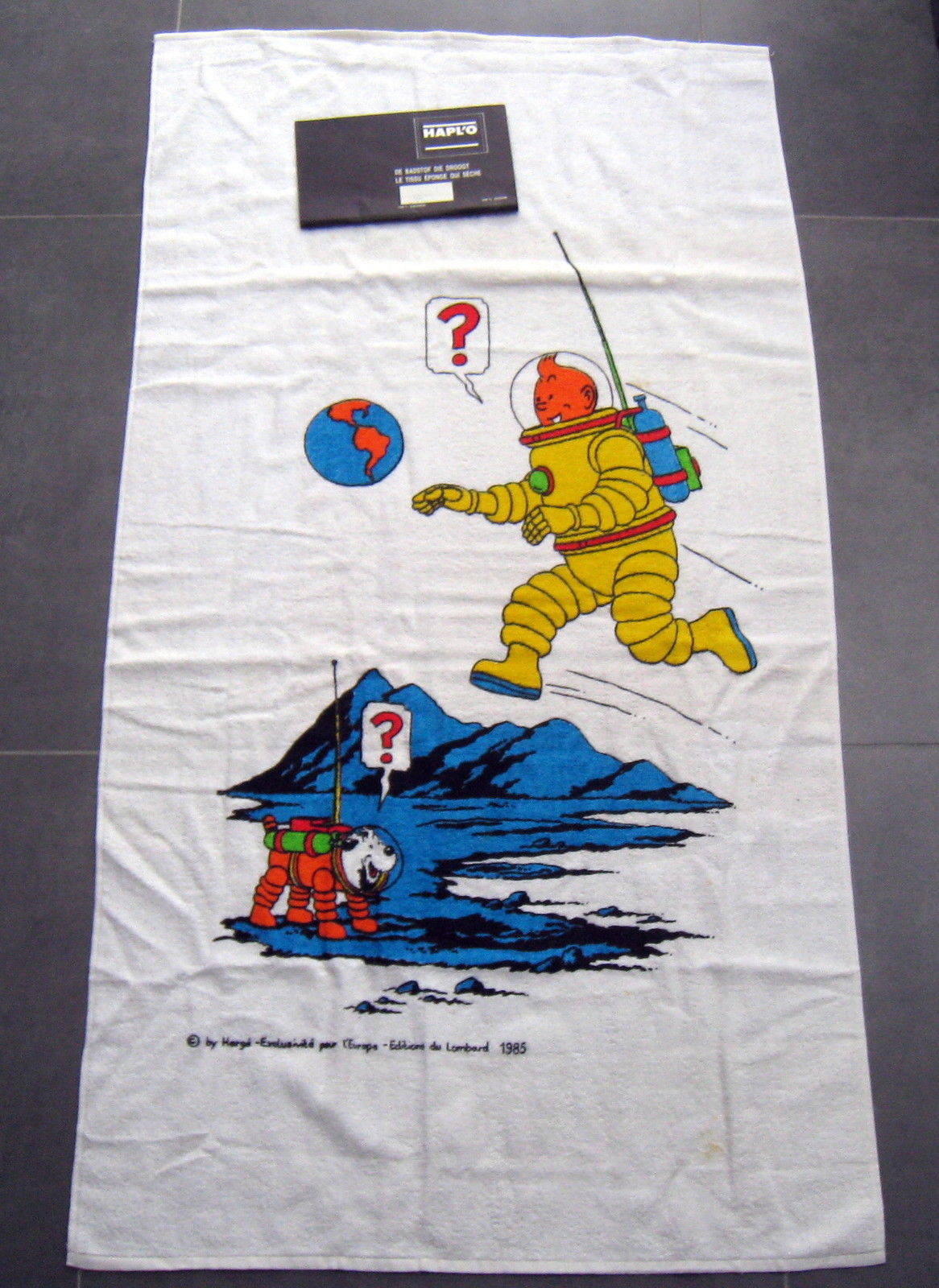 If you pay some close attention to the sketches, you'll notice that there are some differences when you compare these sketches with the final album versions.
The first sketch has a different angle than the original sketch while the second picture has the moonrocket in the background which is not the case in the album version, and Snowy has also appeared in the sketch, presumably to give it an extra touch as was going to be used for commercial products.
If you have more info regarding these sketches, where the final drawings were used, etc please let us know!