From September 2 through September 4 you can visit the Brussels Comic Strip Festival in the Brussels park.
The festival has been celebrating comics of all kinds in Brussels since 2010, and welcomes more than 100,000 visitors each year. Young or old, amateur or specialist, there is always something for everyone among the many activities on offer.
For the 2016 edition, the Brussels park will be hosting comic museums, dozens of publishing houses, exhibitions, book shops, comic sellers, conferences, workshops and hundreds of authors signings. The Brussels Comic Strip Festival also includes a night-time show at Brussels Park, the Balloon's Day Parade, the Comic Strip Festival's Rally, comic strip exhibitions and activities throughout the city.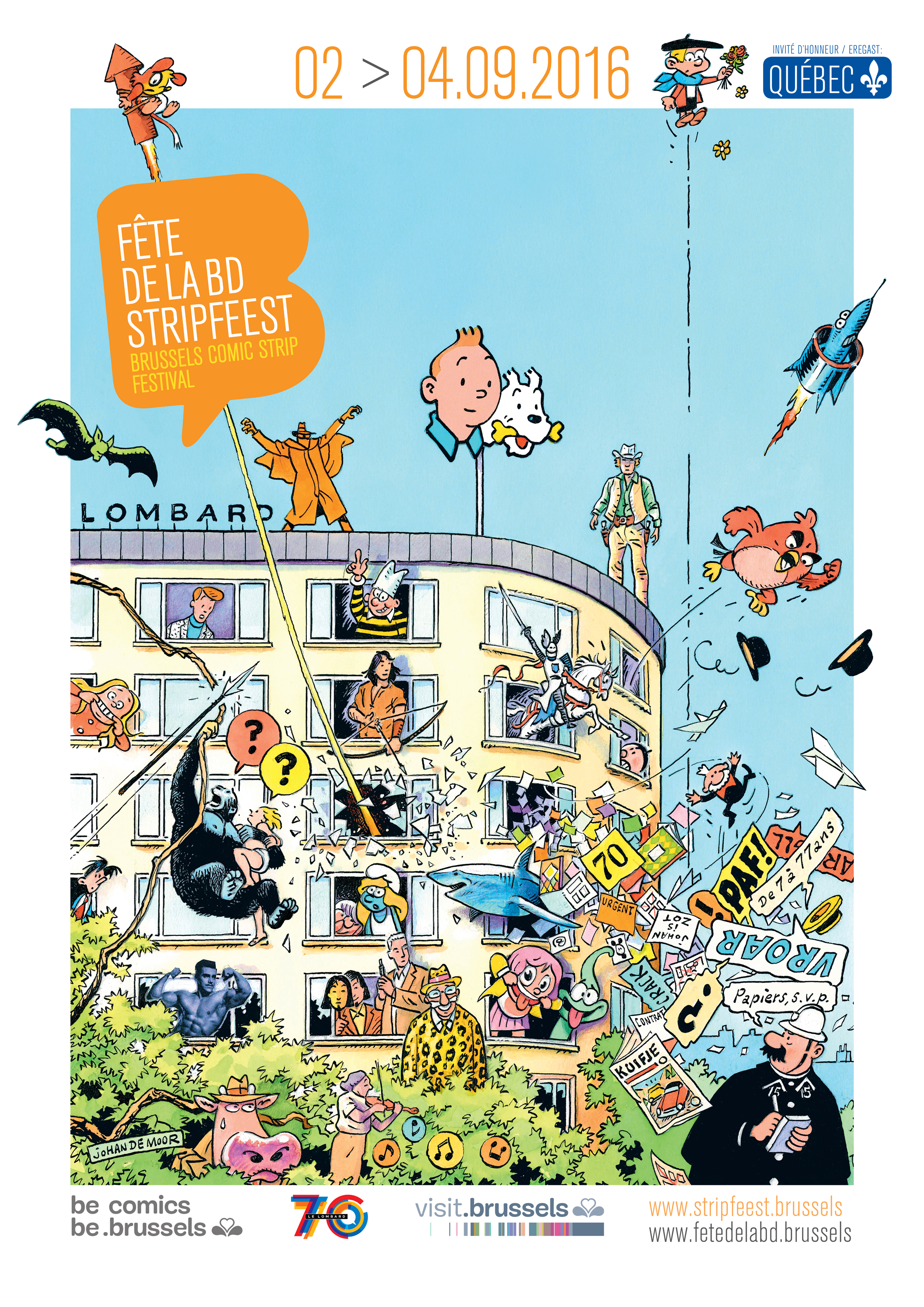 We have been there for the past few years and it's always a delight meeting authors, publishers and friends. For Bob De Moor fans, there is a big chance you'll be able to complete your collection there as there are always shops present which also cater to the more 'conservative' comic strip fans.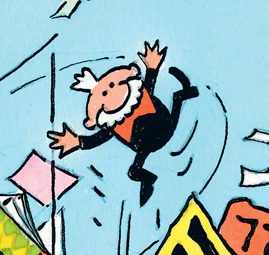 But, let's get back to the subject of this article. Johan De Moor has completed the official artwork for the Festival's posters (thanks to Alain Demaret for the info). On the poster we not only find the characters such as Tintin, Smurfette, Ric Hochet, Thorgal, the Chevalier Ardent, etc., but also Balthazar. Yep, that funny abstract character which De Moor developed in 1975. We all know that especially Balthazar is one of Johan's favourite characters, so that doesn't come as a surprise.
I'm sure you will recognise a lot other characters including a reference to Willy Vandersteen ("De schat van Beersel"). Quite a nice poster this one is!