In 1993 Serdu (aka Serge Duhayon) published a cartoon paying tribute to Bob De Moor who had died, and this just like many other artists around that time. And that cartoon is the one we present you today.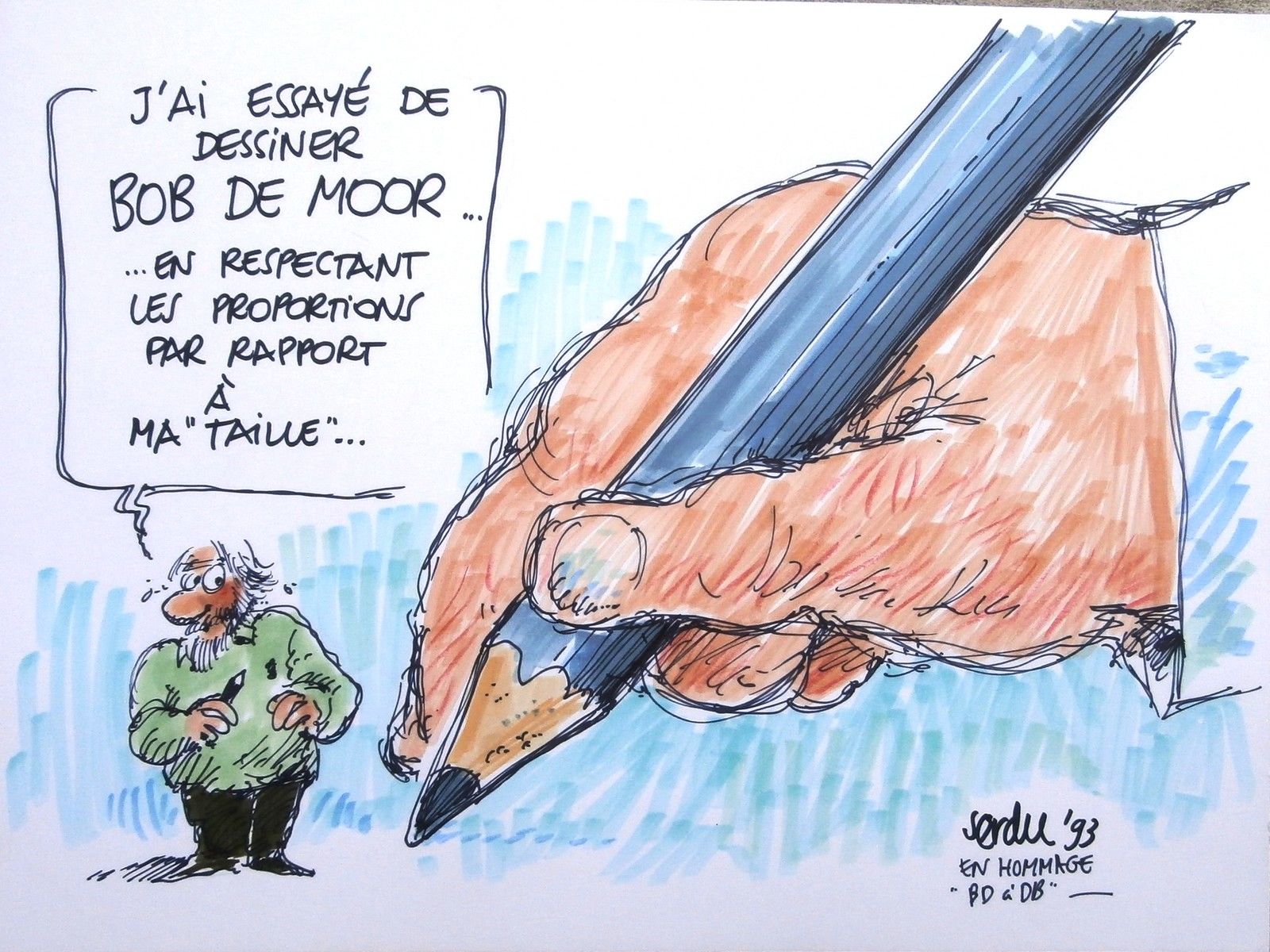 We haven't really got an idea in which publication this cartoon/tribute appeared, so if someone has an idea, let us know so we can complete that missing link.
The drawing itself shows Serdu next to a huge hand with a text ballon saying – and we translate this loosely in order to keep the spirit of the cartoon – "I have tried to draw Bob De Moor respecting the proportions compared to my 'importance'". In French the word 'taille' is used, but with a double sense as it can mean both size and importance.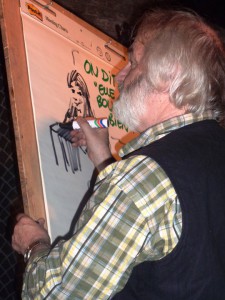 The 35cm X 27cm big drawing is currently being sold on eBay for only 30 Euros.
Serdu, born in 1940, is a Belgian artist living in Hollain (Brunehaut). He has been active between 1960 and 2000 and has been published in many magazines, newspapers etc.. With over 400.000 drawings realised in the past 55 years he is for sure one of the strongholds in Belgium as far as output. He also published a couple of comics compiling his cartoons including "Freud Fiscal", "Lbres Pensées", "Sur le Vif", "C'est la Vie", etc..
You can find out more about Serdu on his official website.