Back in September 2015 (time flies) we published the article "The cover for 'War In The Cosmos', showing a cover of said story which never got used. It was for a French reprint somewhere in the late 80s (1987-1989). The project was however abandoned… until now.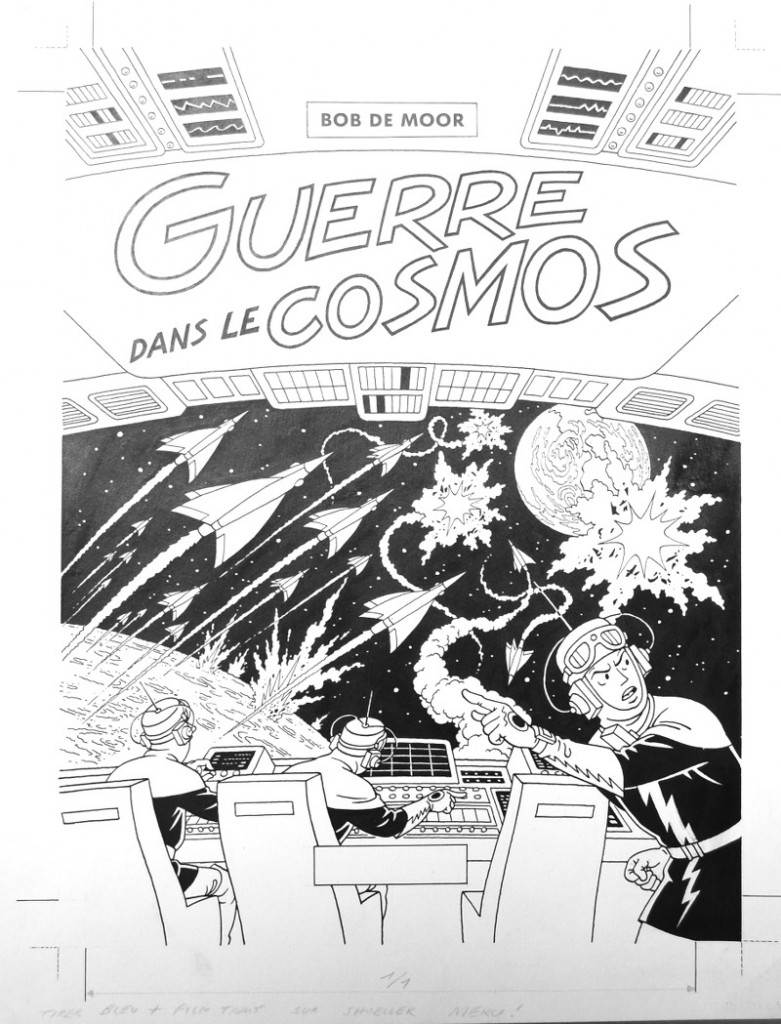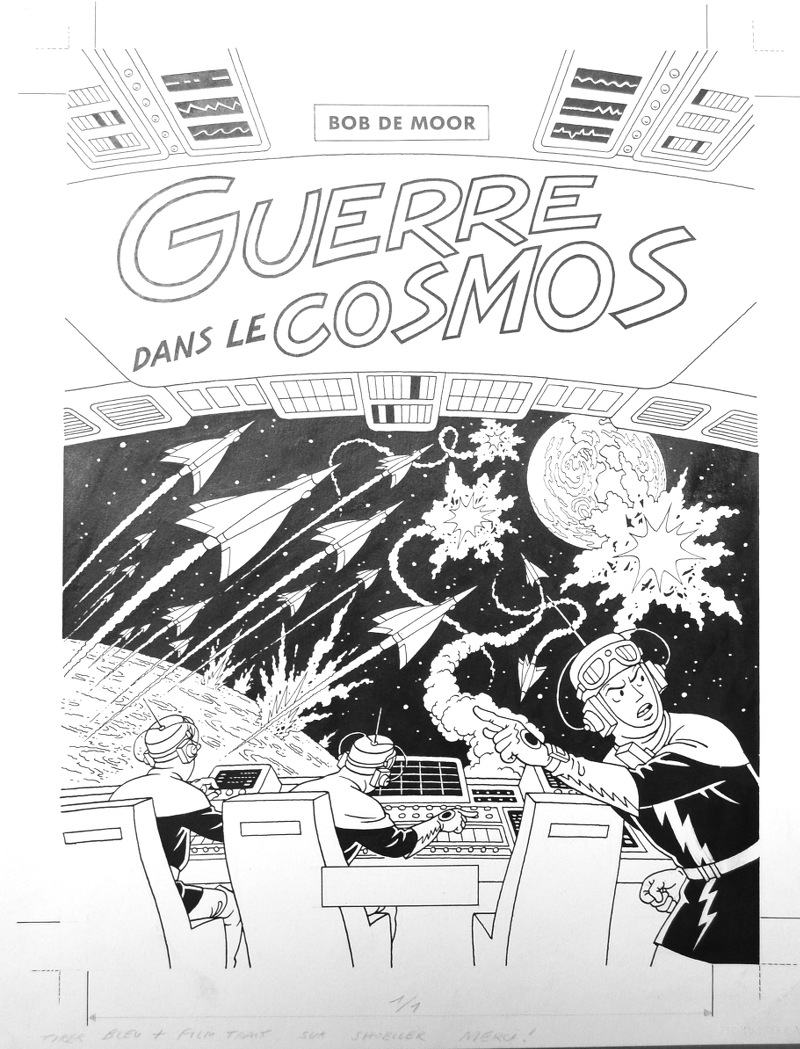 BD Must will release this album in colour in 2021. Below is already a colored page (without the text in the text balloons) and the cover in black and white as it will be used in this reprint.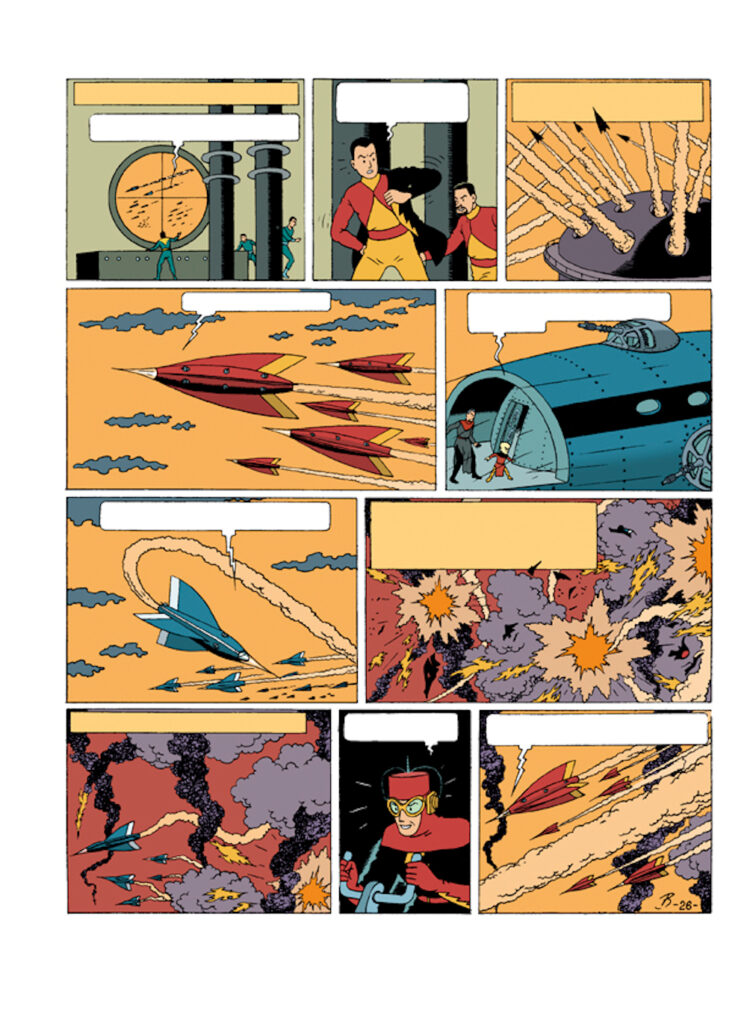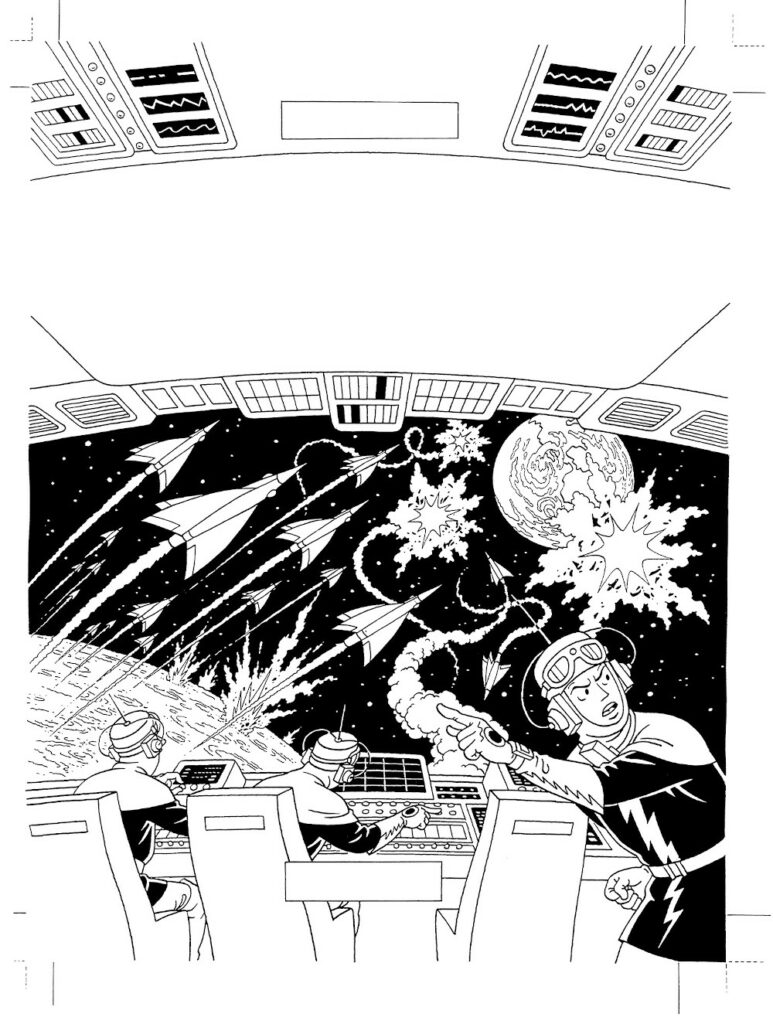 "Oorlog In Het Heelal" was originally created by Bob De Moor for the weekly magazine Ons Volk in 1949. It got 2 later publications, but only in magazines and never as a standalone album. Both the dutch written Ciso and the french written Comics 130 magazines would publish the story some 20 years later: Ciso in issue 5/6 (1971) and Comics 130 in issue 9 (1974).
The first publication in Ciso issue 5/6 (1971) included 10 pages on Science Fiction in Flemish and Dutch comics by Danny De Laet, the story "Pilot Storm" by J.J. Nieuwstraten preceded by a short introduction (33 pages), an introduction on Bob De Moor (3 pages), an 1974 artwork by Bob De Moor for the album and "Oorlog In Het Heelal" (32 pages). A last page includes a rather good oversight on De Moor's bibliography until then. The back of the magazine features a cartoon by Bob De Moor which has basically no link with anything featured in the magazine itself. An extra let's say.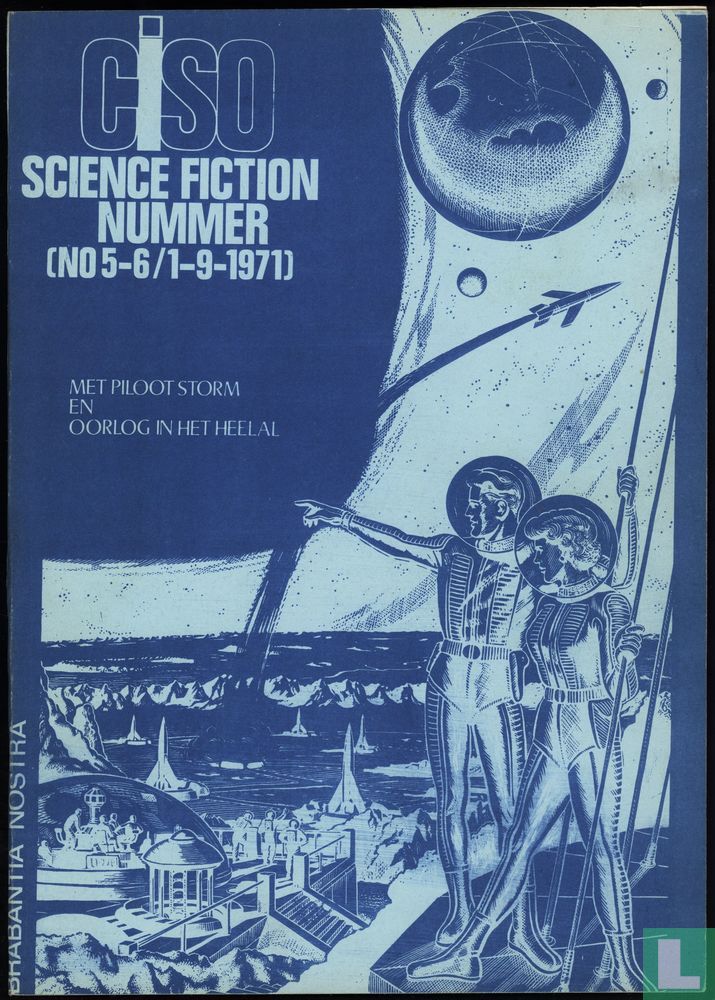 The second publication was in French in Comics 130 magazine in 1974 included the 32 page counting "Guerre Dans Le Cosmos", alas with a cover which was not by De Moor, a special on Bob De Moor (4 pages), "L'ambassadeur" by Semjoa (8 pages), the price Saint-Michel 1974 (2 pages) and a mini-special on Mike Ploog.