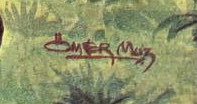 On October 31st 1983, the Turkish children magazine Milliyet Çocuk, which basically was the Turkish version of the Journal Tintin if you look at it (but without Tintin as the mascotte), published a cover of 'Barelli and the secret agents'. The story was running in various episodes in the magazine and you will recognize the cover as being the one used for the album version… except, it was painted.
If you look closely, this cover was not made by Bob De Moor but by Ömer Muz (thanks Figen Sekin for the excellent scan). You can compare both below. Note that Muz never adds movement or expression lines in his drawings, so you don't see the extra stress put by De Moor on the surprised Barelli or the quick running of the secret agents and their target. Instead you see the face of first agent being extra angry in Muz' version.
It's pretty sure that Muz first traced the original drawing as featured in the 1981 album and then carefully painted it.
That it was Ömer Muz who made the cover artwork is not just a small detail, because a lot of covers were made by 'artists' who if the readers were lucky traced the original (in a very bad way), but even then you mostly ended up with atrocious cover artwork. Having said that, Milliyet Çocuk did hire good artists (in most cases).
Ömer Muz is a real craftsman. Born in Istanbul in 1957, he started his career as a graphic artist and cartoonist in various media. He also has drawn cover illustrations and comic strips for various foreign publications and created the posters for many Turkish films in the 1980's. He contributed several covers to the magazine, from regular series to more nationalist covers praising the courage of the Turkish army. Following a short trip to Italy in the early 1990's he began concentrating his works on watercolor, what he still does.
Below is a page from the magazine featuring Barelli in Turkish.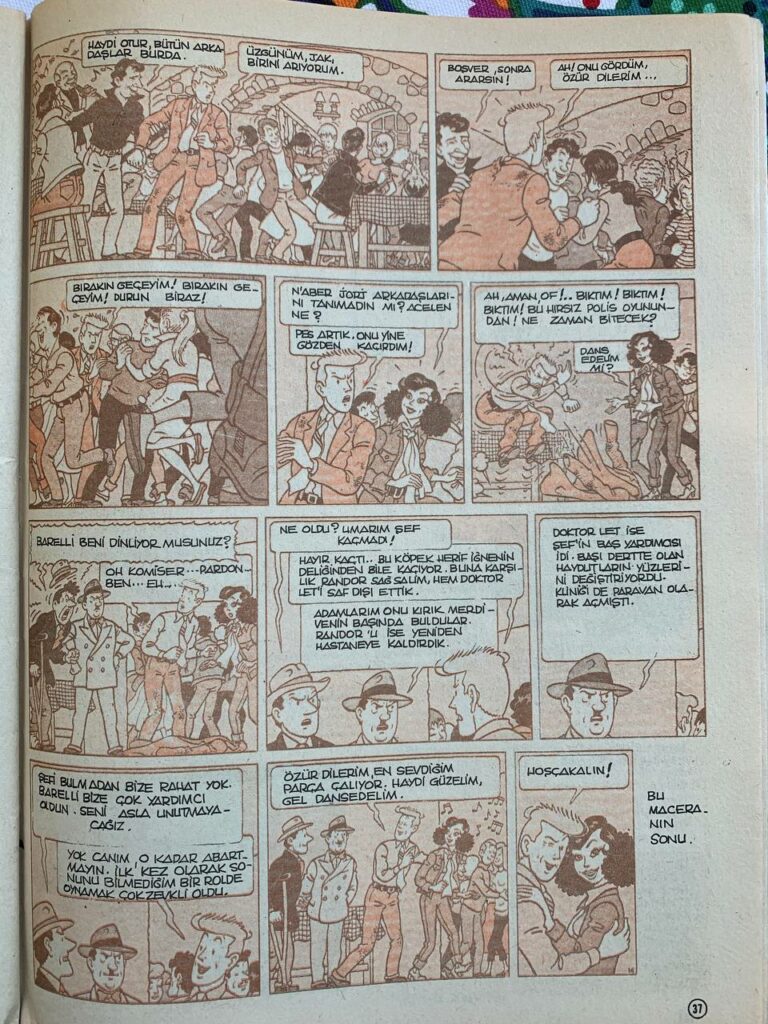 Note that there is also a cover with Tintin for March 1988 featuring a Christmas drawing of Tintin with a church in the background… Kinda weird knowing Turkey is predominantly muslim and that Christmas is not exactly in March. I have added it below.