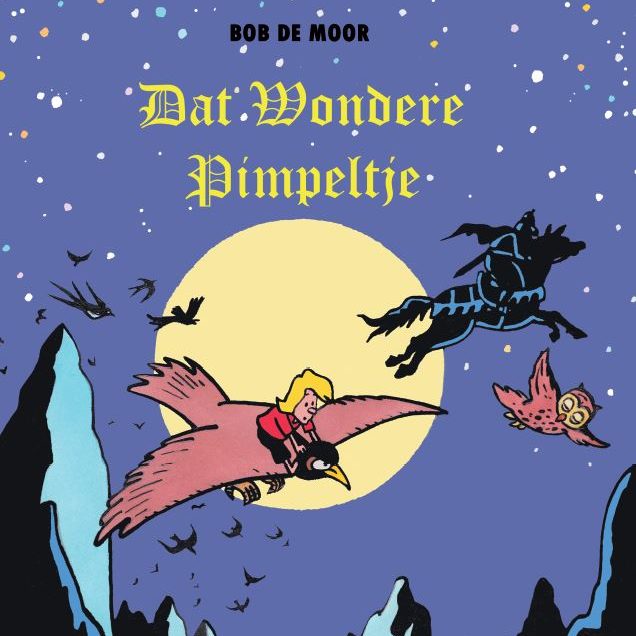 In 1948 Bob De Moor drew a story, written by Jozef Van Overstraeten (who was the president of the V.A.B. or the Vlaamse Automilistenbond – an association for cardrivers basically) called "Dat wondere pimpeltje" (That wonderful pimple). The comic was published in the Kleine Zondagsvriend of that year.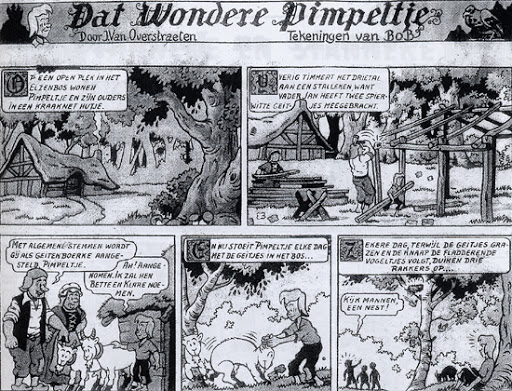 Note that this is one of the few occasions were the stories were not penned by John Van Looveren. Another one was when Gaston Durnez penned the script for the life of Jean-Baptiste de la Salle.
But back to "Dat wondere pimpeltje" which was a book written by Jozef van Overstraeten and which was originally published in 1946 in Leuven by Davidsfonds and illustrated by Maria Segers. That same story was reworked to be used as a script for the Kleine Zondagsvriend version. For fans, the original book can still be purchased if you look really well, we for instance found 2 copies in just a week's time back in 2016 – it's not that it's a much wanted item anyhow.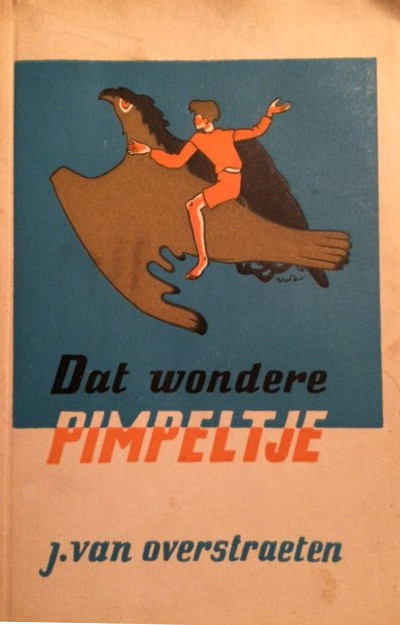 't Vlaams Stripcentrum has now announced that they will, for the very first time ever, publish Bob De Moor's version in album format in their Collectie Fenix series (nr. 146 that is). It will be available from October 30th onwards in the better Flemish comicshop.
The cover for this album – a rather delicious one – was drawn by Johan De Moor, you'll definitely recognize his 'Kasperian' inking.