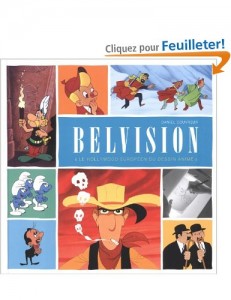 Published in December 2013 this book is a must read for Bob de Moor fans. You'll find crayon drawings by Bob for the decors of the Tintin SGM video/comic plus a lot more info on de Moor and his work for the Belvision studios.
Written by Daniel Couvreur in a rather tongue in cheek way – though it's unclear whether this was intended – we have been laughing out loud throughout the reading of the chapter on the trouble the studios had to complete the Tintin animation series.
Bob de Moor is being portrayed in there as being the most reliable person. Which probably was also the case. Recommended reading – you can order the book right here!