Belgium is not an easy country to govern politically, and that's an euphemism really. Officially the Kingdom of Belgium, it is a federal monarchy in Western Europe, a founding member of the European Union (and that's why it hosts the EU's headquarters as well as well as those of several other major international organizations such as NATO) with a population of about 11 million people spread over only 30,528 square kilometers.
Belgium's two largest regions are the Dutch-speaking region of Flanders in the north (62% of the Belgian population) and the French-speaking southern region of Wallonia (30% of the Belgian population). The Brussels-Capital Region, officially bilingual, is a mostly French-speaking enclave within the Flemish Region. A German-speaking Community exists in eastern Wallonia. Belgium's linguistic diversity and related political conflicts are reflected in its political history and complex system of government.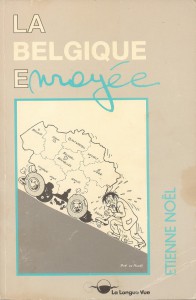 Why this small history lesson? Well, in 1986 the Paris based imprint La Longue Vue published an essay by Schaarbeek born liberal Etienne Noël. The essay titled "La Belgique enrayée" – which can be translated as "The collapse of Belgium" – held a drawing by Bob De Moor.
The drawing shows Belgium as a car (in ruins) being pushed up a hill by a clearly very tired man. The car itself clearly needs maintenance as it's falling apart including old tires loosing air.
We're not sure if Bob De Moor wanted to make a reference to Sisyphus, a Greek mythology figure, but it's likely. Sisyphus was a king of Ephyra (now known as Corinth) punished for chronic deceitfulness by being compelled to roll an immense boulder up a hill, only to watch it roll back down, and to repeat this action forever.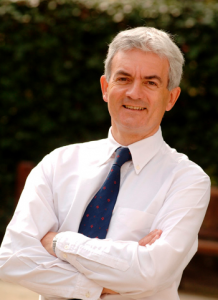 We have contacted Etienne Noël a few weeks ago to know some more about this collaboration but we didn't receive a message back. When/if we get an answer we'll update this article.
Etienne Noël also was alderman in Schaarbeek in 2006 for the liberal list "Liste Bourgemestre". He handled employment, economie and HR for this 127,747 souls counting city near Brussels.
The list obtained 32,74% of the votes in 2012 and thus became again the biggest party in Schaarbeek delivering the mayor. Famous inhabitants in this small city included famous Belgian singer Jacques Brel, Belgian politician Paul-Henri Spaak and the surrealist painter René Magritte.